our mission
To create eco-friendly, non-toxic, sustainable home fragrances designed to soothe your senses. Our products are intended for the fragrance connoisseur that desires fashionable and eco-chic products for their home or office.
our story
School Scents Candles was established at the height of the COVID-19 pandemic as a mother/tween home luxury fragrance company. Our gold standard product line includes soy-coconut wax blend candles and all-natural room sprays.
During the COVID-19 pandemic, like most of the world, all activities including school came to an abrupt halt. Managing an ADD diagnosis while attending virtual school with no mental or physical outlet for their daughter Marley was concerning for Tiffany. The family began a search for a channel to provide an outlet that would incorporate everyone. Through simple experimentation, a candle company was born.
For many, candles provide a zen like experience that can improve  clarity, spark creativity, and ease tension. For us, not only did we find candle creation to be a tool for improving our daughter's focus, it also provided the opportunity to teach our children life-long leadership, business and financial lessons. 
School Scents' names were created to spark nostalgia and are centered around fond memories of school experiences. Scents like snooze button, prom queen, study hall, power to the paper and the likes are meant to ignite the flame of familiarity and awaken your senses as you welcome warm reflections from your past. Although part of our company is run by tweens, our product line boasts of sophisticated, long-lasting scents that center, soothe, and invigorate.
We hope that you love our products as much as we love making them and we are excited to share our journey with you. There is far more in store.
meet tiffany
Tiffany Rose is the co-founder and head luxury candle creator at School Scents Candles, where she creates all natural home fragrances that are safe for her clients and the environment. Driven by her love of beautiful decor and fragrances, she prides herself in seeking out unique vessels that complement any home decor and mood.
Before she made the leap into the candle making world, Tiffany worked in advertising, TV and most recently owned and operated an events planning company for over ten years. 
Today, Tiffany's passion is rooted in philanthropy, where she champions for young women especially those in underserved communities.  When she is not creating candles, she loves to travel with her family, create beautiful gatherings, and take in new restaurants in the city.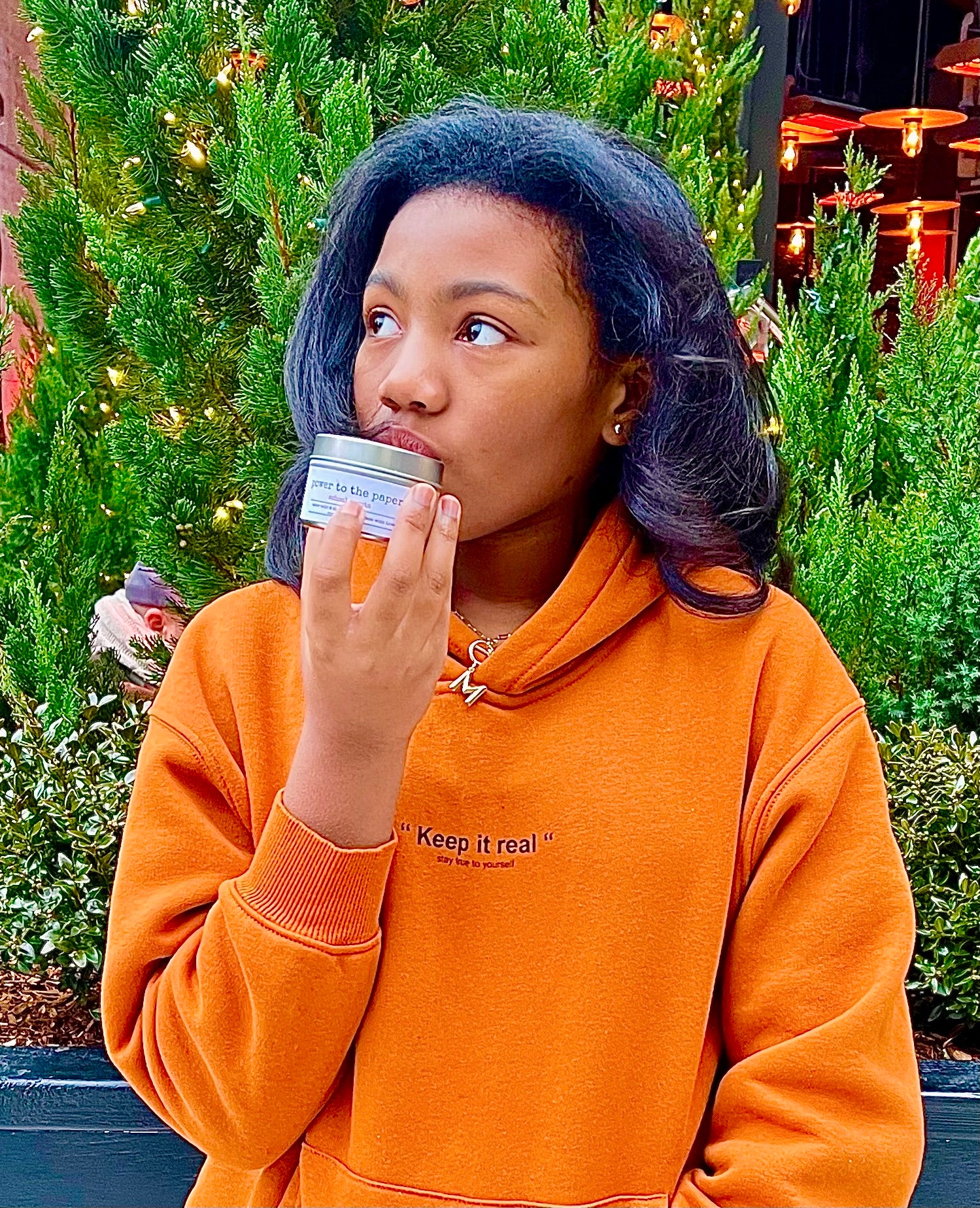 meet marley
Marley is a Tween Candle Maker and Quality Control Specialist. Though fairly new to candle making, her love for candles developed at an early age. As a toddler, she was drawn to candles, but would inhale those that had a scent and blow out the rest.
She was excited about their new venture and found candle making to be fun and relaxing, not to mention she absolutely LOVES the exhilirating scents. It wasn't long before she discovered that creating candles helped her to focus and channel her creative energy.
She enjoys working with her mommy to produce an amazing line that she sincerely hopes you love! If you are in search of a scent to calm your senses, relax your mind or simply add amazing aromas throughout your space, she hopes you find one or two… maybe three, that make you as HAPPY as she was creating them.
Marley Chase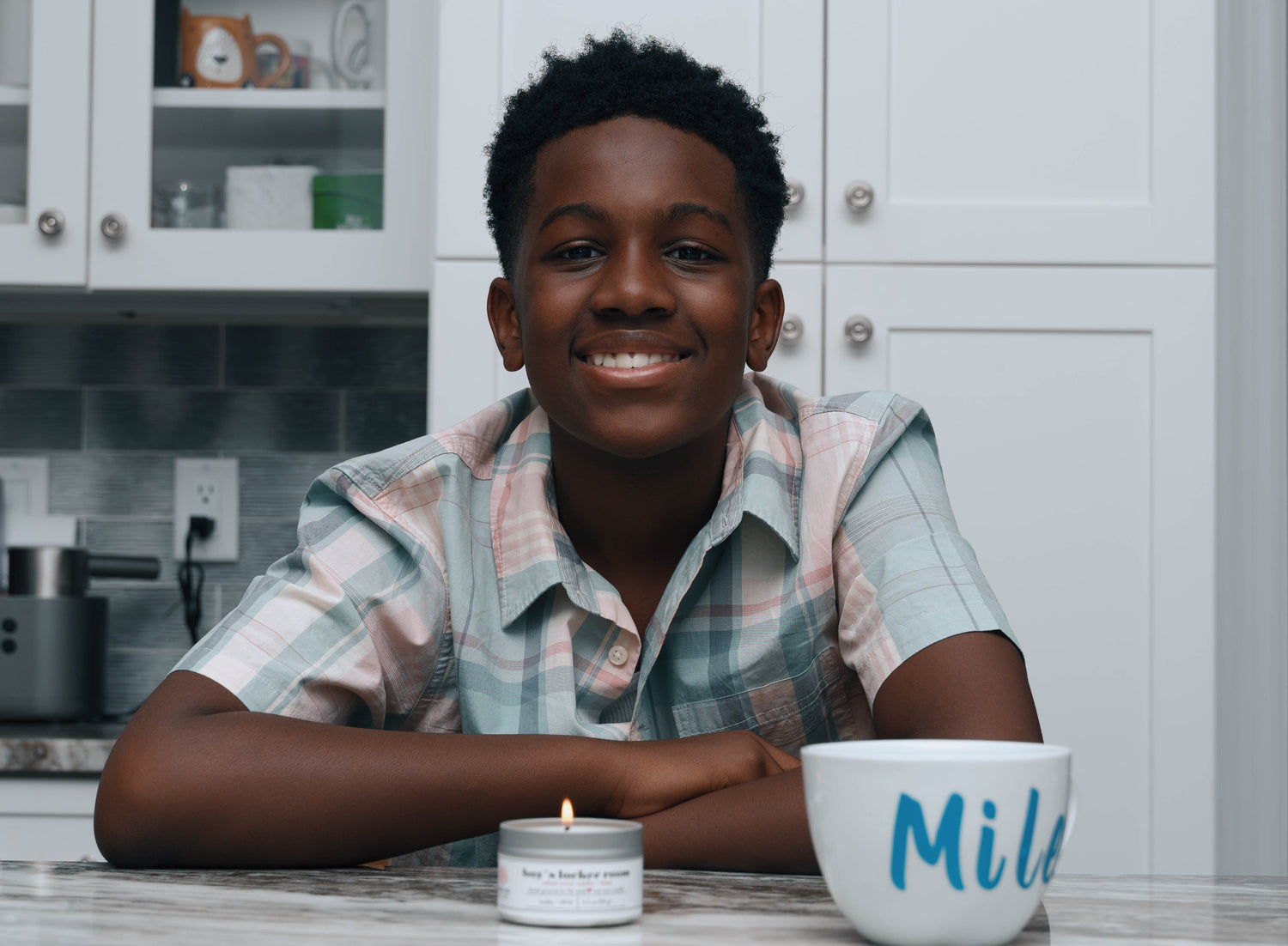 meet miles
Miles is Chief Resident Sniffer and Head of Quality Control. He has the task of assigning most of the candle scent names. Creating candles is just ok for him, but he enjoys working behind the scenes. He also ensures that vessels are properly sanitized, warning labels are applied correctly on each container, and that packing and shipping is done with the highest attention to detail. Basically, he does everything he can to ensure that each and every order is delivered with the upmost care.
Miles